How to Choose the Right Gutter Hangers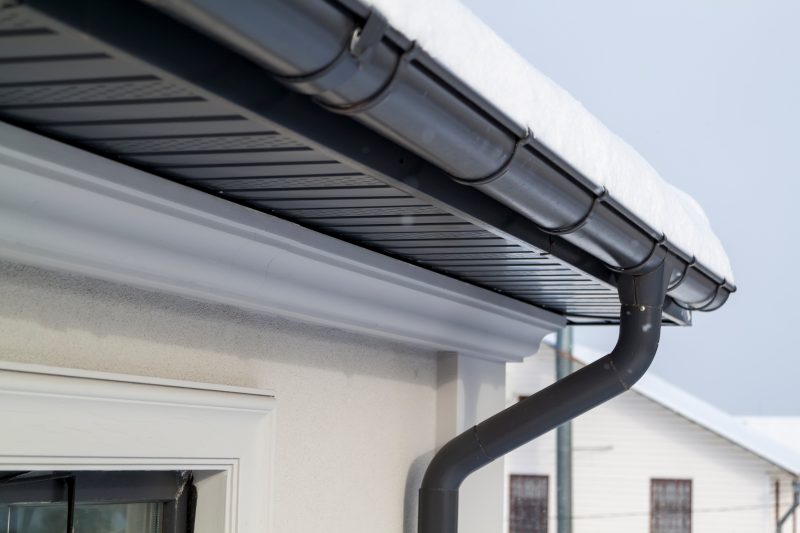 To put it simply, gutter hangers are a simple component of your roof that makes a huge difference in the life of your roof. They serve a wide range of purposes, including supporting the entirety of the gutter system and ensuring rain, snow and debris do not flood the home. If gutter hangers fail and collapse due to heavy snow, weather, falling trees or other events, it can lead to expensive damage and potentially even injury.
In fact, homeowners and contractors are encouraged to undergo regular autumn maintenance to help maintain the structure of the building. This includes clearing the gutters to remove any leaves and debris to prevent clogging, as well as trimming nearby trees as needed, and inspecting the gutter systems carefully.
Luckily, choosing the right gutter hangers for your project doesn't need to be complicated. Let's review some of the most popular materials used in gutter systems to help you decide which material suits your job.
Aluminum
Aluminum is one of the most popular, widely used materials for gutter hangers due to its quality and resistance to the elements and corrosion.
Aluminum is one of the most popular, widely used materials for gutter hangers due to its quality and resistance to the elements and corrosion. Additionally, it's rust-free and durable enough to withstand snow and ice damage, high winds, fallen trees and other elements out of your control. Aluminum is relatively inexpensive and lightweight, making it a solid choice for your gutter system. In terms of visual appearance, aluminum is available in a wide range of colors and can be customized accordingly to match your home or business's exterior. One thing to consider when opting for aluminum gutter hangers is that the metal can expand and contract based on temperature shifts. To avoid this, consider also including expansion joints to limit the impact of this natural phenomenon.
Stainless Steel
If you're looking for the most strong, durable and reliable gutter hangers, stainless steel is for you. Stainless steel gutter systems are known for being the strongest systems on the market, as they can easily withstand major weather events like snow, wind, rain, hail and fallen trees. Unlike aluminum, stainless steel gutter hangers are less likely to expand and contract in different climates, but it's still recommended to include expansion joints in the event it still occurs. Despite strength and durability, stainless steel gutter systems are not immune to rusting, and because of that it's likely that these systems should be replaced should severe rusting occur. Much like aluminum systems, stainless steel can also be painted to appeal to the homeowner and to match the aesthetic of the building's exterior. In terms of price, stainless steel tends to be more expensive than aluminum and galvanized steel.
Galvanized Steel
Galvanized steel is different from stainless steel, in that it's coated with a thin layer of zinc which protects the steel from rusting. This is the reason why many nails, screws, bolts and more are crafted with galvanized steel versus stainless steel. Unlike stainless steel, galvanized steel won't rust when exposed to water but unfortunately is not salt water-resistant. Contractors should consider proximity to saltwater, and buildings near coastlines should likely opt for a different gutter hanger material.
When should I choose each material?
Gutter hangers are also available in different materials like zinc, vinyl, copper and more. Ultimately, the right material for your metal roofing project depends on exactly that — the project. If you're looking for the most cost-effective option when choosing a gutter hanger material, aluminum is likely your best bet. If your home or project requires a more durable material due to weather or other factors, stainless steel may be worth the investment.
Gutters and gutter hangers are a vital part of the roofing process, and can help to prevent damage, flooding and also to maintain the structural integrity of your home. You can learn more about gutter hangers and browse ASMI's selection here.