How to Market a Roofing Company: The Best Strategies for Success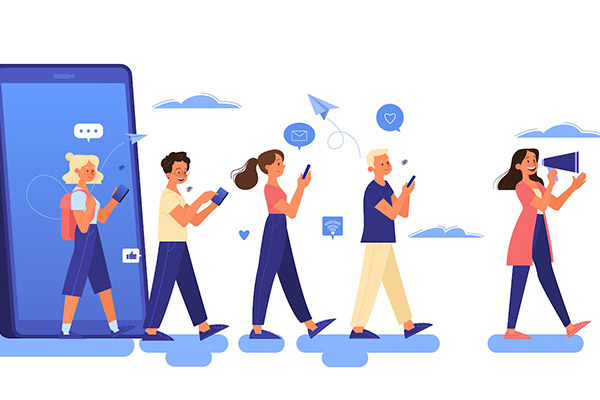 As a roofing company, you must have a comprehensive marketing strategy in place to reach potential customers. There are many ways to market a roofing company, and the best strategies will vary depending on your specific business and budget. 
In this blog post, we will discuss some of the best ways to market a roofing company and what to focus your marketing efforts towards. Keep reading for more information!
One of the most effective ways to market a roofing company is through email marketing campaigns. By collecting customer emails and sending out periodic newsletters, you can stay top-of-mind with your target audience and encourage them to do business with you when they need roofing services. Plus, email campaigns are relatively inexpensive and easy to set up.
Another effective marketing strategy for roofing businesses is direct mail marketing campaigns. With direct mail, you can send postcards, flyers, and other promotional materials directly to your target customers' homes. This is a great way to reach many potential customers with your marketing message.
Do some research on direct mail vendors in your area and choose an affordable option that mails within your target radius. The vendor will work with you to create a flyer or postcard design that aligns with your promotional schedule. Always be sure to add an attractive offer on the mail pieces to reel in those leads!
As a roofing company, it's essential to have a referral program in place. A referral program is one of the best ways to get new customers through word-of-mouth marketing.
When you have satisfied customers, ask them to refer your roofing company to their friends and family members. You can offer your loyal customers a discount or other incentive for every new customer they refer to you and you can offer a similar incentive for these referred customers. This is a great way to organically grow your roofing business on a budget.
In today's digital world, it's important to have an SEO-optimized and mobile-friendly website for your roofing company. Your website should be designed with your target customer in mind and should be easy to navigate on both desktop and mobile devices.
Creating a website that is optimized for search engines will help you rank higher in search results and drive more traffic to your site.
If you don't have a website for your roofing company, now is the time to create one. And, if you already have a website, take some time to review it and make sure your site meets these criteria. A marketing agency can help you with both search engine optimization and web design if you have a larger dedicated marketing budget.
Another important marketing tool for roofing business owners is your Google My Business profile. Your GMB profile is what comes up when someone searches for your roofing company on Google.
It's important to claim and fill out your GMB profile so that potential customers can find information about your roofing company, such as your business hours, location, phone number, and website. You can also add photos and post updates on your GMB profile to show off your work and engage with potential customers.
Your GMB profile also shows your star rating with reviews from past customers. So, it's important to encourage your satisfied customers to leave reviews on your GMB profile. You can do this by sending them an email or text message with a link to your profile where they can leave a review.
Read more: Keys To Success: Managing Negative Reviews of Your Roofing Company in Google Local
In addition to Google My Business reviews, you should also be monitoring and managing your online reviews on other platforms, such as Yelp, Better Business Bureau, business listings, and other review platforms. 
When you receive a positive review, take the time to thank the customer for their feedback. And, when you get a negative review, try to resolve the issue with the customer and publicly respond to their review. By monitoring and managing your online reviews, you can improve your roofing company's reputation and build trust with potential customers.
Social media is another important platform for roofing companies. It's a great way to connect with potential and current customers, build trust, and generate leads.
You should maintain an active presence on social media platforms by posting content, responding to comments and messages, sharing photos and videos, running social media ads, and more. You can also use social media to promote your roofing company's referral program and online reviews.
Read more: How to Market Your Roofing Business on Social Media: The Ultimate Guide
To be a successful roofing company, you must develop and execute a roofing marketing strategy. By following the roofing marketing ideas and tips above, you can set your roofing business up for success. If you need help getting started, or if you want to take your roofing business's marketing to the next level, contact a digital marketing agency that specializes in roofing companies.
AMSI Supply is a proud provider of roofing tools for metal roofers. Contact Us today to learn more about our product offerings.