How to Run a Successful Roofing Company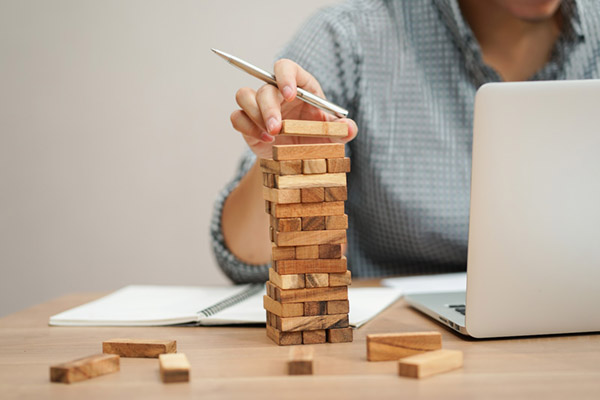 So you've started a roofing company. Congratulations! There are a few things that you'll need to do in order to make sure that your business is successful. In this blog post, we will provide some tips for running a successful roofing company. We'll focus on the steps that should be taken after getting your business established.
Hire Top Talent
One of the most important things that you can do to have a successful roofing business is to hire the best employees possible. This means taking the time to interview candidates and find those who have the skills and personality that you're looking for.
It can be tempting to hire a roofing contractor on the spot if their resume looks good or if the first round of interviews goes smoothly, but it is crucial to take the extra time to check references, validate experience, and do a second round of interviews. You can also have candidates take a screening test to be sure they are up-to-date on roofing safety protocols, building codes, and procedures.
Hire for retention. Do this by offering generous salaries, benefits and perks, and growth opportunities to set your company apart from other employers.
You should also aim to hire for retention. Do this by offering generous salaries, benefits and perks, and growth opportunities to set your company apart from other employers.
Read more: Retaining Top Talent: Tips For Roofing Companies
Fire Employees When Necessary
Letting an employee go is never easy, but hanging on to an individual who has long since checked out can hurt your business growth in the long term. You must fire any employees who don't meet your expectations to set a standard with your other staff members and protect your business reputation.
Be sure to document any employee warnings or write-ups so that you have a record in the event that you need to let someone go.
Develop Complete Training Processes
Another key to success is ensuring that your employees are as well trained as possible. This includes providing new employees with a comprehensive training program that covers safety procedures, roofing techniques, and your company's policies and procedures. You should also offer ongoing education and training opportunities to help your employees stay up-to-date on the latest industry trends.
Read more: How to Successfully Start Your Metal Roofing Company in 2022
Prepare for Expansion
As your business grows, you'll need to prepare for expansion by incrementally improving your marketing and sales departments. This means creating a proper business plan, budgeting business expenses, investing in new technology and tools, hiring additional staff, and expanding your physical space.
You should always review your lead generation infrastructure to ensure that it can support your future growth.
This includes leveraging social media marketing, local advertising, and referrals from your previous customers. Your business should consider hiring an internal marketing manager or an agency to manage your digital advertising measures and attract potential customers.
Read More: How to Market Your Roofing Business on Social Media: The Ultimate Guide
Print advertising may be just as important in the roofing industry as digital marketing. Print up some business cards and flyers to leave at the front counter of local restaurants and salons. Potential clients in the area may be more likely to call you up for their next roofing project if they drive past a billboard advertisement or yard sign on their daily drive. 
Read more: How To Grow And Scale Your Roofing Business
Make Time for Internal Meetings and Feedback
As a business owner, you need to prioritize feedback from your staff members. Without dedicated and efficient staff, your business won't run smoothly, and employers across the country are seeing employees quit in droves because they don't feel valued.
According to a recent study by Flexjobs, the top four reasons employees quit their jobs are; toxic company culture, low salary, poor management, and a lack of a healthy work-life balance.
To avoid falling victim to "The Great Resignation" your roofing company should make time for regular meetings with your employees and managers where they can provide feedback on their pain points and areas where business processes can be improved.
By building trust with the employees who operate your business day to day, you can gain valuable insight on which technologies to adopt to grow and scale and how to retain your employees with the perks and benefits they value.
Read more: Top 5 Reasons Why Roofing Companies Fail
Ask for Reviews
One of the most important things you can do for your future business success is to ask your customers for reviews. These days, potential customers are more likely to check online reviews before they do business with a company.
By encouraging your customers to leave positive reviews of your roofing services on popular platforms like Google My Business and Yelp, you can improve your chances of converting leads into paying customers.
This will help your business build a strong online reputation that stands out against the competition.
You can also use these reviews to improve your business processes. For example, if you notice that a lot of customers are mentioning a particular issue, you can take steps to address it. A customer service manager can develop a proper complaint process to manage complaints before they hurt your business reputation.
Hire an Accountant or Bookkeeper
One of the final steps to running a successful roofing company is hiring an accountant or bookkeeper. This will ensure that your finances are in order and that you have someone to help with state and federal tax preparation and filing.
You should also create a budget for your business and track your expenses such as labor costs, equipment, rent, office supplies, and additional expenses so that you can make informed decisions about where to allocate your resources.
Your business should also build good credit so that you can access financing for future growth. An accountant or bookkeeper can take care of these tasks for you and protect you from an audit that could hurt your business standing.
Invest in Your Equipment
As your business grows, you'll need to invest in new equipment to keep up with customer demand. This includes roofing materials, ladders, scaffolding, trucks, and other tools of the trade. Buying more expensive, but high-quality tools upfront will actually save you money when you don't need to replace them later on.
You should also consider investing in software that can help you manage your business more efficiently, too. There are many options on the market that can help you with project management, time tracking, invoicing, digital sales tools, and more that will give your roofing company a competitive advantage.
When you invest in the right equipment and software, you can improve your company's productivity and efficiency, which will help you grow your business even further.
By following these best practices, you can ensure that your roofing company is well-established, growing, and prepared for expansion. With a solid foundation in place, you can set your business up for success now and into the future.
Invest in Your Company Culture
Investing in your company culture is a vital component of running a successful roofing company. By hiring top talent and offering competitive salaries, benefits, and growth opportunities, you can attract and retain the best employees. Developing comprehensive training processes and preparing for expansion will also help ensure success. Additionally, making time for internal meetings and feedback, asking for customer reviews, hiring an accountant or bookkeeper, and investing in high-quality equipment and software will all help your roofing company thrive.
AMSI Supply offers top-quality metal roofing tools and equipment so you can run your roofing company successfully. Browse our product offerings or Contact Us today to learn more.