How to Successfully Start Your Metal Roofing Company in 2022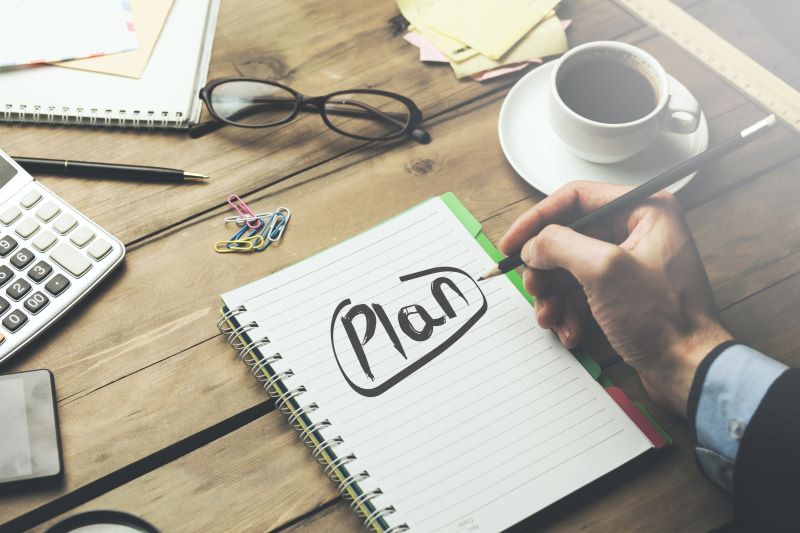 Is 2022 the year that you finally start up that metal roofing company that you've been dreaming of? It may be intimidating to start a business this year after we saw the pandemic swallow businesses whole in the past two years, however, studies show that roofing contractors are actually in a great position for growth in 2022 and beyond.
One Desk reports that the roofing contractors' industry growth rate was 3.8% in 2021 and the demand for roofing projects is actually increasing with the growing housing increases in the US. Your goals of starting a metal roofing company in 2022 are entirely reachable with some planning, preparation, and hard work.
Here are some tips to bring your metal roofing company to life this year!
Watch Metal Roofing Industry Trends
If you are going to start a metal roofing company in 2022, you need to stay up to date on metal roofing industry trends in the United States and your local area where you will be offering roofing services.
Here are some key trends to watch:
Sustainability is a big trend for metal roofing in 2022. Many home and building owners are prioritizing eco-friendly and recycled materials in their projects to save our planet. Solar panels on metal roofs are also a highly favored metal roofing trend to watch.
Design and color aesthetics are also becoming increasingly popular in 2022. As the metal roofing industry has grown, so have consumer expectations for unique architecture and metal roofing panels in colors that stand out. Standard colors simply don't cut it anymore. AMSI offers 24 different shades of 44 pop rivets and 42 pop rivets including Patina Green, Regal Blue, and Champagne to make your roof aesthetic pop. Learn everything you need to know about pop rivets.
Longevity is also a top 2022 metal roofing trend to watch out for. Customers want a roof that will last for over 50 years to capitalize off of their investment and avoid unforeseen maintenance and costly repairs that may compromise the building. Choosing quality tools and premium materials will be a big priority for metal roofing businesses to guarantee lasting metal roofs with a 30-50 year warranty.
Read more: Dektite High-Quality Pipe Boots for Metal Roof Longevity
Our blog and the Metal Roofing Alliance are great resources for metal roofing trends to watch.
Do Your Paperwork
When starting any kind of business, there is a solid amount of paperwork that needs to be completed before you can start profiting off of your services. Here are some housekeeping and paperwork musts to check off your to-do list before you can launch your business to customers:
Register your roofing company as an LLC, sole proprietorship, corporation, or partnership.
Register your roofing company for taxes.
Acquire the necessary building permits and licenses for your business.
Register a business address and phone number on Google.
Open a business bank account.
Take out a business loan if necessary for start-up costs.
Your business will also need to hire an accountant to help you manage your finances, payroll, and taxes. Metal roofing products can be pricey, so tracking the cost of materials and labor costs compared to the installation price is key. If you are starting out small, you may be able to do this by yourself, but as your business grows, an accountant will deliver a strong return on investment as they offer visibility into spending and increase your bottom line.
Know What Sets You Apart and Outline Your Services
You need to know what sets your company apart to run a successful roofing company. Do some research on other roofing businesses in your area and pay attention to customer demographics, cost variances between square foot price, and average job size. By analyzing your potential competitors, you can calculate hard-to-beat metal roofing prices and offer services that your competition doesn't.
Maybe there are a number of residential metal roofs in your community, but commercial businesses are starved for a roofing company to fulfill their needs. You can capitalize off of this market gap and capture the commercial client base. Similarly, other roofing companies in your area may only offer a limited selection of metal roof colors. You can set your business apart by offering unique shades and color tones for eye-catching metal roofing projects.
Your single roofing company won't be able to do it all, so don't stretch yourself too thin. Narrow down what your business can do best and outline those services and metal roof prices comprehensively. Your company can always grow in the coming years, but by starting small with proper planning you can guarantee that your business plans are cohesive and manageable.
Read more: How to Write a Roofing Estimate: The 7 Most Important Elements
Recruit Metal Roofing Contractors
Once you develop a set of core values and your service offerings, you can recruit and hire talent that aligns with your company's mission. When you are first starting out, you may only be able to employ metal roofing contractors at the minimum labor charge, but it is still possible to find reputable professionals on a budget.
Ask around in your personal network and create a job posting on LinkedIn, Indeed, and other job boards. Be sure to mention that your company is just starting out but you are looking for enthusiastic workers who want to grow with your business. By being transparent with your offerings and interviewing candidates to test for skills, you can successfully acquire qualified trade professionals with reasonable hourly charges that align with your business philosophy and mission.
Read more: Finding Quality Roofing Employees on LinkedIn
Develop a Marketing Strategy
Once all of your paperwork is in order and your business plan is outlined, it's time to get the word out about the launch of your business with a marketing strategy. Social media marketing is one of the most cost-effective ways to market your business on a budget, so create those Facebook and LinkedIn profiles and invest in running some ads.
As your business grows, you can hire an in-house marketing team or partner with a marketing agency to take your marketing strategy to the next level.
Read more: How to Market Your Roofing Business
AMSI is dedicated to offering top-quality and cost-effective metal roofing products for business owners like you. Shop Now.