Malco Bulldog Aviation Snip
$28.00
Malco Max2000 Series Bulldog Aviation Snips
Cut straight , 1.06″ cut
Cuts up to 18ga CRS and 20ga Stainless
Ergonomic Grip
Out of stock
Description
Length of Cut
in. (mm)
Tool Length
in. ( mm)
Net Wt.
oz. (g)
1-1/16 (27)
10 (254)
13 (367)
Aluminum
in. (mm)
Copper
in. (mm)
Stainless Steel 20 Gauge
in. (mm)
Galvanized Steel 18 Gauge
in. (mm)
Mild Steel 18 Gauge
in. (mm)
0.062 (1.57)
0.054 (1.37)
0.038 (0.97)
0.054 (1.37)
0.048 (1.22)
Aviation Snips
The Max2000 Double-Cut Snip employs a best of all worlds close tolerance design for consistent performance. A curved cutting edge on the center jaw reduces cutting force required and large relief grinds on all jaws minimize drag. The double cut blades feed smoothly, cut cleanly without surface distortion, and easily navigate metal seams encountered in round metal duct and stove pipe. A self-starting point on center jaw makes short work of blind cuts.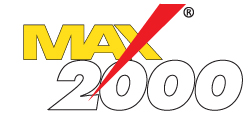 Malco
Work. Perform. Outlast.
Customer brand loyalty, carefully cultivated over the past 70 years, reflects Malco's commitment to innovative, dependable, high-performance hand tools and accessories for specialized markets in the heating, ventilation, air-conditioning, and refrigeration (HVACR) industry; exterior remodeling field, including roofing, siding, and gutter installation; fence, deck, and rail installation; and auto body repair. We manufacture work saving products that make the tough jobs easier.
See Malco Tools in Action!
Additional information
| | |
| --- | --- |
| Weight | 1 lbs |
| Dimensions | 13 × 6 × 4 in |