ColorGard Punched 8′ Length
$235.80
Punched ColorGard is slotted every 4" (10.2 cm) on center for seams that are spaced accordingly, i.e. divisible by 4" (10.2cm). The slotted configuration works well with S-5! clamps.
Out of stock
Description
Parts of the S-5 ColorGard® System
The sudden and unexpected release of snow from the roof can be dramatic, posing a serious threat to property and passers-by. ColorGard® dramatically reduces the risks associated with rooftop avalanches and maintains the clean colorful appearance of the roof with perfect color and finish matching, which lasts as long as the roof itself! ColorGard is the only snow retention system designed and engineered on a site-specific basis; guaranteed to perform, to not damage the roof or finish, and to exactly match the roof color – for the entire lifetime of the roof!
Today's premium Kynar 500® and Hylar 5000® (PVDF) paint systems used on metal panels are "coil-coated" and oven-cured. This is the only finish application method that can be warranted against color fade for 30 years or longer. Nothing can equal it! So, why settle for less in a snow guard system? While some dyes, powder-coats and air-dried color application methods may initially simulate a perfect match, the color soon begins to fade and becomes increasingly mismatched with a few years of age. By utilizing a strip of the actual roof material, ColorGard perfectly matches the roof—forever!
S-5!®
The Right Way!
S-5!® clamps attach to the panel seam by the tightening of two "bullet-nosed" stainless steel setscrews against the seam material. (This is usually done with an industrial grade screwgun.) The round point setscrews compress the seam material against the opposite wall of the clamp. They will "dimple" the seam material, but will not penetrate it. Threaded holes in the clamp (stainless hardware is provided) enable the easy attachment of various ancillary items to the clamps.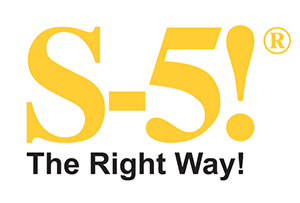 Additional information
| | |
| --- | --- |
| Weight | 51 lbs |
| Dimensions | 102 × 6 × 3 in |