Maclo Left Offset Aviation Snip
$32.10
Cuts sharp left angles, straight lines and 5 in. (125 mm) diameter Circles
Ergonomic Grip
Out of stock
Description
Length of Cut
in. (mm)
Tool Length
in. ( mm)
Net Wt.
oz. (g)
1-1/4 (31.8)
10 (254)
16 (454)
Aluminum
in. (mm)
Copper
in. (mm)
Stainless Steel 20 Gauge
in. (mm)
Galvanized Steel 18 Gauge
in. (mm)
Mild Steel 18 Gauge
in. (mm)
0.062 (1.57)
0.054 (1.37)
0.038 (0.97)
0.054 (1.37)
0.048 (1.22)
Aviation Snips
Versatile Max2000 Offset Right and Left Aviation Snips feature a serrated upper jaw of hardened alloy steel and a forged steel lower jaw to produce a strong, sharply defined cutting edge for superior offset maneuverability and cutting performance.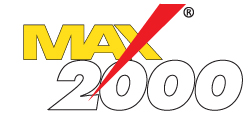 Malco
Work. Perform. Outlast.
Customer brand loyalty, carefully cultivated over the past 70 years, reflects Malco's commitment to innovative, dependable, high-performance hand tools and accessories for specialized markets in the heating, ventilation, air-conditioning, and refrigeration (HVACR) industry; exterior remodeling field, including roofing, siding, and gutter installation; fence, deck, and rail installation; and auto body repair. We manufacture work saving products that make the tough jobs easier.
See Malco Tools in Action!
Additional information
| | |
| --- | --- |
| Weight | 1 lbs |
| Dimensions | 13 × 6 × 4 in |