Protea-Bracket
$671.25
The Right Way™ to attach solar PV to trapezoidal roof profiles!
Out of stock
Description
ProteaBracket™ is the most versatile exposed-fastened metal roof attachment solution on the market, fitting most trapezoidal sheet profiles with and without intermediate insulation.
It features an adjustable attachment base and multiple solar module attachment options (illustrated below) to accommodate varying widths and heights.
There are no messy sealants to apply and no chance for leaks; the ProteaBracket comes with factory applied, adhesive rubber sealant to ensure quick installation and a weather-proof fit.
ProteaBracket™ is now made in aluminum. Still the most versatile trapezoidal metal roof attachment solution on the market, the S-5! ProteaBracket just got better! The bracket features an adjustable attachment base and module attachment options to accommodate different roof profile dimensions and mounting options.
Installation Made Easy
The ProteaBracket is mounted directly onto the crown of the panel, straddling the profile. No surface preparation is necessary; simply wipe away excess oil and debris, align and apply. Secure through the pre-punched holes using the appropriate S-5! fasteners or Bulb-Tite rivets.

S-5!®
The Right Way!
S-5!® clamps attach to the panel seam by the tightening of two "bullet-nosed" stainless steel setscrews against the seam material. (This is usually done with an industrial grade screwgun.) The round point setscrews compress the seam material against the opposite wall of the clamp. They will "dimple" the seam material, but will not penetrate it. Threaded holes in the clamp (stainless hardware is provided) enable the easy attachment of various ancillary items to the clamps.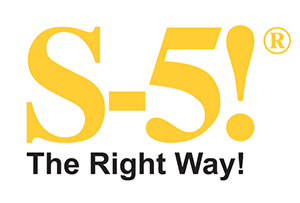 Additional information
| | |
| --- | --- |
| Weight | 45 lbs |
| Dimensions | 13 × 13 × 11 in |