RAU 105, Eaves Folder
$255.00
Spring loaded leveraged action provides added strength in gripping the material
Starts bending the drip edge in excess of 90°
Also used for the first step in bending panels for dormer windows
Description
Jaw Width
in (mm)
Insertion Depth
in (mm)
Overall Length
in (mm)
9 3/4" (250mm)
1" (25mm)
9 1/2" (240mm)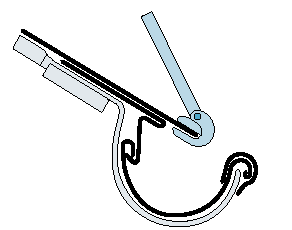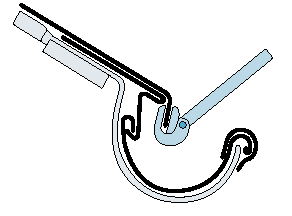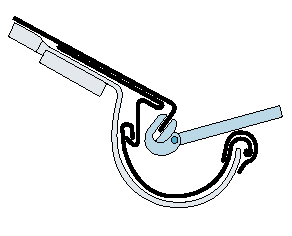 Edges with a high bead or internal gutter.
Eaves Edger
Tool width of 10" allows quick and accurate sheet shaping at eaves, gutters, dormer windows and more. If needed, a spacer can be put on the eccentric pivot to create edges in excess of 90° for high lips, etc.
Various options for the formation of eaves with straight sheet metal. The notch can be carried out cleanly and quickly with the nuclear power plant in front of the eaves edge.
System RAU
More than 60 years of experience speak for themselves
Our family company was founded in 1914 and is run by the fourth generation of the managing partners Dipl.-Ing. Franz Rau and M. Eng. Frederik Rau. With the production of sheet metal bending and processing tools since 1958, Rau GmbH traditionally has a great practical relevance. Since 1967, test devices for gas pipes for leak testing and measuring devices for leakage measurement have also been part of our products.

Additional information
| | |
| --- | --- |
| Weight | 5 lbs |
| Dimensions | 12 × 11 × 3 in |