Rau 111, Single-Lock Hand Seamer
$260.00
Painted powder coated finish, provides durability and longevity
Capacity of 24 gauge common materials, 20oz copper, 1mm zinc
Easy closing of vertical as well as horizontal seams to be locked
Works on both 1" and 1 1/2" high standing seams
Intended for use on seams 1/2" across, and 3/8" on the down leg
Out of stock
Description
Tool Width
in (mm)
Insertion Depth
in (mm)
Overall Length
in (mm)
8 1/2" (220mm)
1" (25mm)
15" (380mm)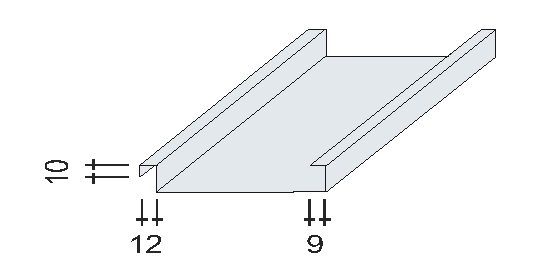 Pre-profiled sheet metal (SPM)
Profiles placed one inside the other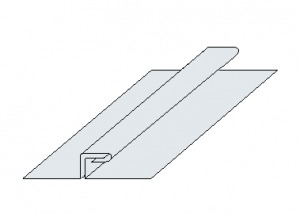 Angular standing seam, usable from a roof pitch of 25 ° (47 °)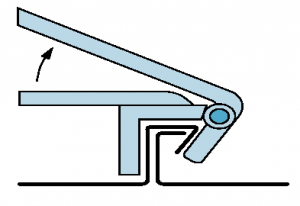 Close the profile with WFSCH
Squareseam Folder
For easy and quick closing of mechanical lock standing seam.  Will close seams that measure 1/2″ on the top leg width. These seams can vary in height, but commonly stand at 1″ or 1.5″.
The manual angle seam closer is used to close the profile SPM 30/80. Carefully continuing the work tool avoids pressure points at the transitions. The ergonomic arrangement of the handles makes the SYSTEM RAU® angle seam closer particularly user-friendly. This tool shows all its strengths with extremely angled facade fronts. Of course, the angle seam closer can also be used for longer vertical and horizontal panels.
System RAU
More than 60 years of experience speak for themselves
Our family company was founded in 1914 and is run by the fourth generation of the managing partners Dipl.-Ing. Franz Rau and M. Eng. Frederik Rau. With the production of sheet metal bending and processing tools since 1958, Rau GmbH traditionally has a great practical relevance. Since 1967, test devices for gas pipes for leak testing and measuring devices for leakage measurement have also been part of our products.

Additional information
| | |
| --- | --- |
| Weight | 6 lbs |
| Dimensions | 18 × 12 × 10 in |