Ruscoe HV Clear
$156.00
Ruscoe HV Clear Permanent-Sealer (24 Cartridges Per Case)
Description
Permanent Sealer™ HV Physical Properties
| Solvent | Solids | Wt./Gal | Viscosity | Flash Point (TCC) | Shelf Life |
| --- | --- | --- | --- | --- | --- |
| Ketone, Aromatic, Ester | 59% | 8.7 | 350,000 cps | -4 degrees F | One Year |
Performance properties of cured sealant
| Hardness | Elongation | Shrinkage | Sag or Slump | VOC |
| --- | --- | --- | --- | --- |
| 20-30 | 100% minimum | Less than 10% | Passes | < 90 |
Permanent Sealer HV – High Viscosity Nitrite Rubber
A versatile adhesive sealant that is resistant to all climatic conditions, fungus and many chemicals. Designed particularly for application in bonding aluminum to other surfaces, but works effectively in practically any situation. This is a nitrile-rubber base sealant which forms a permanent yet flexible bond that will withstand sub-zero temperatures up to 165 deg. F. Permanent Sealer even cures under water making it ideal for marine and swimming pool applications. Self-leveling and paintable.
Suited for vertical and angular sealing jobs such as doors, windows, lap joints, caulking and overhead applications as well as sloping surfaces. Can be used in vertical joints up to ½" in width without sagging. May be applied at temperatures as low as 32 degrees F and even under wet conditions, including standing water.
Clean Up: Acetone
Shelf Life: 1 Year. - Size: 10.3 Oz.
Color: Transparent
Material: Nitrile Rubber
Coverage: 24 LFT at 1/4 In. x 1/4 In. Bead
Cure Time: 5 Days
Color Family: Whites
Dries To Touch: Less Than 10 Mins.
Indoor/Outdoor: Indoor/Outdoor
Longevity: 10 Yrs.
Permanently Flexible: Yes
Heat Resistant: Fire No - Up to 300 Deg. F
Moisture Resistant: Yes
Mold and Mildew Resistant: Yes
Paintable: Yes
Tintable: No
Stainable: Yes
Application Temperature: Sub-zero To 140 F
Service Temperature Range: Sub-zero To 300 F,
Gap Span: 1/4 In. To 3/16 In.
Pkg Qty: 24 cartridges per case
Package Type: Tube
Ruscoe
Proven Professionally—Everyday
Ruscoe is named after its founder, William J. Ruscoe. The company was established in Akron, Ohio shortly after World War II and has operated without interruption since 1946. Initially, the company concentrated on packaging and marketing adhesive materials (essentially Pliobond®) targeting the booming retail market and housing construction industry.
Soldiers and sailors all returned from the war with a desire to marry the girl next door, buy a little house and start a family. Housing tracts were springing up all across the country and Ruscoe prospered.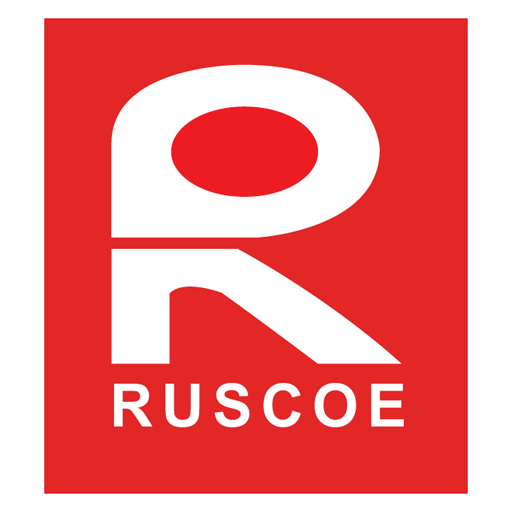 Additional information
| | |
| --- | --- |
| Weight | 25 lbs |
| Dimensions | 12 × 8 × 12 in |