S-5-N mini
$237.50
S-5! introduces the new and improved S-5-N clamps. The new design features an innovative insert that ensures a superior fit for new and wider nail strip profiles as well as older ones.
Out of stock
Description
S-5-N mini
The S-5-N Mini offers correct fit to the same profiles as the standard S-5-N but is shorter and has one setscrew rather than two. The Mini is ideal for attaching various rooftop accessories, such as solar arrays, signs, walkways, satellite dishes, antennas, rooftop lighting, lightning protection systems, exhaust stack bracing, conduit, condensate lines, mechanical equipment—just about anything!*
*S-5! Mini clamps are not compatible with, and should not be used with, S-5! SnoRail™/SnoFence™ or ColorGard® snow retention systems.
No More Mini Bolt – Effective April 1, all S-5! mini clamps will be packaged without M8 bolts. Please check with your distributor for additional information. 
Installation is Easy
An angled wall with a nose permits the S-5-N to engage the triangle type profiles during the installation process—there is no longer a need to hold the clamp in place while setscrews are tensioned. The combination of these two features allows the clamp to sit straighter on the seam.

S-5!®
The Right Way!
S-5!® clamps attach to the panel seam by the tightening of two "bullet-nosed" stainless steel setscrews against the seam material. (This is usually done with an industrial grade screwgun.) The round point setscrews compress the seam material against the opposite wall of the clamp. They will "dimple" the seam material, but will not penetrate it. Threaded holes in the clamp (stainless hardware is provided) enable the easy attachment of various ancillary items to the clamps.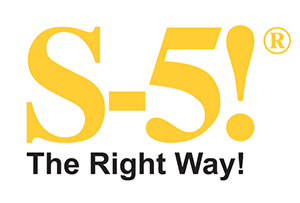 Additional information
| | |
| --- | --- |
| Weight | 13 lbs |
| Dimensions | 7 × 11 × 4 in |