SnoClip II
$90.75
SnoClip™ is added to retard the migration of snow and ice beneath the crossmembers. Click here for detailed information on the SnoClip.
Out of stock
Description
This aluminum component retards the migration of snow and ice beneath the ColorGard or SnoFence™ and SnoRail™ systems. It has a special integrated rubber "foot" to prevent abrasion of the panel's finish. SnoClip slides onto the back of the crossmember or rod and extends down to the flat of the roofing panel.
SnoClip is designed to service roofs of varying seam heights.  The two locks on SnoClip II make it the right choice for 1" (25 mm) and 1-3/4" (44.5 mm) seams.  It can also be used on 2" (51 mm) vertical seams, but it is not appropriate for horizontal seams of the same height.
Part of the S-5 ColorGard® System
When it comes to roof snow guards, the Colorgard by S-5! is the only snow retention system good enough to be warranted for the life of the roof. Unlike other metal roof snow bars and snow slide prevention systems that yellow and fail over time, ColorGard's unsurpassed holding strength controls snow migration with a perfect color-match that lasts the life of the roof. Colorgards provide all of the safety you need while not interrupting the look of your roof.
Installation Made Easy
IMPORTANT NOTICE! — SnoClip design has changed. SnoClip must now slide on from the end of the ColorGard crossmember. Be sure to slide SnoClip onto assembly before attaching crossmember to clamps.
Determine which of the two SnoClip II lock positions (or which of the three SnoClip III lock positions) will result in the rubber "foot" resting properly on the panel surface. When applying downward pressure on the part, the "toe" should engage the surface of the panel just before the "heel."
Slide SnoClips on the ColorGard or SnoRail/SnoFence cross member from either end before fastening to clamps. Align the SnoClips so one is centered between each seam (in cases when seam spacing is >24" two clips may be used). Proceed to fasten the ColorGard or SnoRail/SnoFence to the rooftop clamps by following the appropriate installation instructions.

S-5!®
The Right Way!
S-5!® clamps attach to the panel seam by the tightening of two "bullet-nosed" stainless steel setscrews against the seam material. (This is usually done with an industrial grade screwgun.) The round point setscrews compress the seam material against the opposite wall of the clamp. They will "dimple" the seam material, but will not penetrate it. Threaded holes in the clamp (stainless hardware is provided) enable the easy attachment of various ancillary items to the clamps.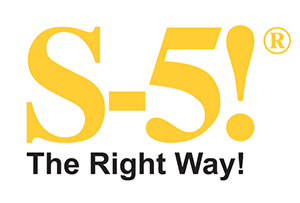 Additional information
| | |
| --- | --- |
| Weight | 12 lbs |
| Dimensions | 9 × 15 × 5 in |