S-5 SolarFoot
$172.50
Introducing the new SolarFoot™ for exposed fastener metal roofing with the strength, testing, quality, and time-proven integrity you expect from S-5!. The SolarFoot provides an ideal mounting platform to attach the L-Foot (not included) of a rail-mounted PV system to the roof. This solution is The Right Way to secure rail-mounted solar systems to exposed fastener metal such as AG-Panel or R-Panel.
Box Quantity: 50
Out of stock
Description
The SolarFoot is a simple, cost-effective pedestal for L-Foot (not included) attachment of rail-mounted solar PV. The unique design is compatible with all rail producer L-Foot components. The new SolarFoot assembly ensures a durable weathertight solution for the life of the roof.
Special factory-applied butyl co-polymeric sealant contained in a reservoir is The Right Way, allowing a water-tested seal. Stainless integrated stud and hex flange lock-nut secure the L-Foot into position. A low center of gravity reduces the moment arm commonly associated with L-Foot attachments. Direct attachment of the SolarFoot to the structural member or deck provides unparalleled holding strength.
SolarFoot Advantages:
Exposed fastener mounting platform for solar arrays attached via L-Foot and Rails
Weatherproof attachment to exposed fastener roofing
Butyl sealant reservoir provides long-term waterproof seal
M8-1.25x17mm stud with M8 hex flange nut for attachment of all popular L-Foot/rail combinations
Tool: 13 mm Hex Socket or ½" Hex Socket
Tool Required: Electric screw gun with hex drive socket for self-tapping screws.
Low Center of Gravity reduces moment arm commonly associated with L-Foot/Rail solar mounting scenarios
Attaches directly to structure or deck for optimal holding strength
S-5! Recommended substrate-specific (e.g. steel purlin, wood 2x4, OSB, etc.) fasteners provide excellent waterproofing and pullout strength
Fastener through-hole locations comply with NDS (National Design Specification) for Wood Construction
S-5!®
The Right Way!
S-5!® clamps attach to the panel seam by the tightening of two "bullet-nosed" stainless steel setscrews against the seam material. (This is usually done with an industrial grade screwgun.) The round point setscrews compress the seam material against the opposite wall of the clamp. They will "dimple" the seam material, but will not penetrate it. Threaded holes in the clamp (stainless hardware is provided) enable the easy attachment of various ancillary items to the clamps.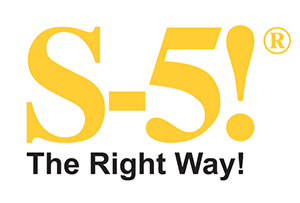 Additional information
| | |
| --- | --- |
| Weight | 9 lbs |
| Dimensions | 14 × 8 × 4 in |