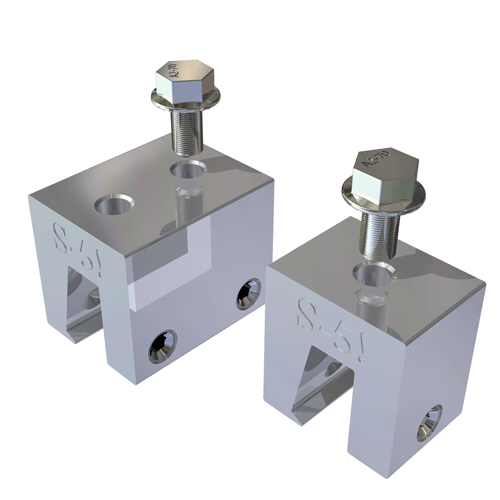 S5N & S5Nmini clamps are designed and tested for use on most major "nail-strip" roof panel profiles. For use on steel, aluminum and zinc panels. Not for use on copper panels. Call 800-943-9771 for more information.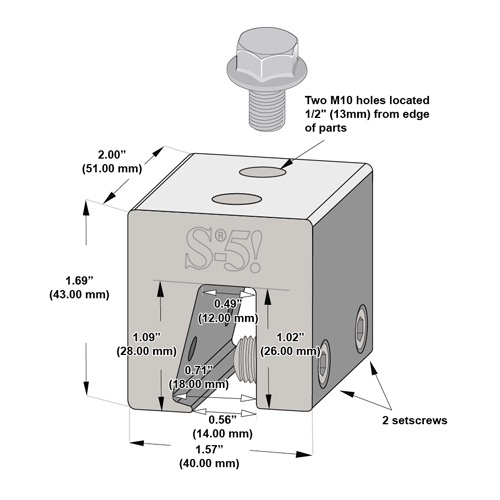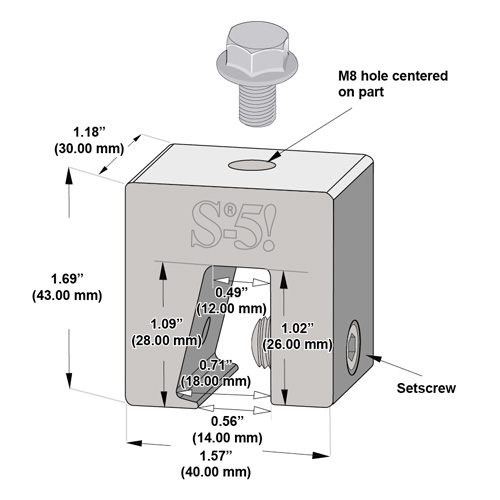 Installation
Installation is as simple as placing the clamp on the seam and tightening the patented round-point setscrews to the specified tension. Then, affix ancillary items using the bolt provided. Thanks to our patented round-tip setscrews, S-5! clamps do not pierce metal roof paneling, thereby protecting  roof coatings and weather tightness warranties.

Please note: The above image illustrates the S-5-N. The steps remain the same for the S-5-N Mini; however, there will only be one setscrew on the clamp.