Unlock the Secrets to Winning Metal Roofing Bids: Tips for Contractors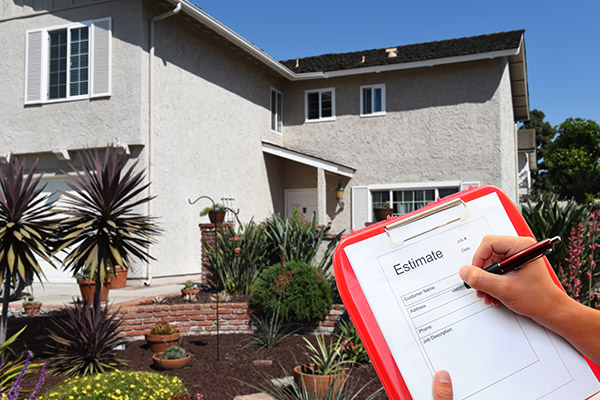 Are you ready to take your metal roofing business to the next level? Navigating a highly competitive bidding landscape can be challenging so it's essential for commercial roofing contractors to understand how best to position themselves for success. Today, we are unlocking the secrets of winning metal roofing bids, so grab a cup of coffee, pull up a chair, and let's get started.
1
Select the Right Metal Roofing Project to Bid On
When bidding on metal roofing projects, there are a few things that you need to take into consideration. The most important thing is to make sure that you are pricing the project correctly. You don't want to lowball the bid, lose the project, or price it too high and not get the roofing job.
Develop a competitive price that will cover your costs and still deliver a profit.
Another thing to keep in mind is the type of metal roof system that you will be installing. There are a few different types, and each one has its own benefits and drawbacks. So, make sure you are familiar with all of the different roof systems before bidding on a project. Different types of metal, such as steel, aluminum, and copper, have different prices per square foot. The style of the roof, such as standing seam, also have a higher material cost than others, such as corrugated metal. The size of the roof, the larger the roof, the more materials will be required and the higher the cost will be. The complexity of the job, a simple, straight-forward roof will be less expensive to install than a complex roof with multiple pitches, valleys, and penetrations.
Finally, you need to make sure that you have the necessary equipment and personnel to complete the project. Standing seam metal roofs can be a bit more challenging to install than traditional asphalt shingles, so you'll need to ensure that you have the right tools and experience to do the roofing job properly. If you aren't experienced in metal roofing, you may want to hire a subcontractor to help with the installation or bid on a project that is more suited to your skill set.
2
What to Look for When Reviewing Project Bid Documents
When reviewing project bid documents, it is important to look for certain key pieces of information. This includes the scope of work, the proposed schedule, and the budget. It is also important to visit the site as a roofing contractor to get a better understanding of the project. By doing so, you can get a sense of the project's complexity and how it might impact your schedule and budget.
When bidding for new roof construction, you will usually encounter an Invitation to Bid (ITB), a Request for Qualifications (RFQ), or a Request for Proposals (RFP).
Here are example docs for reference:
An ITB is typically used to solicit competitive bids from potential vendors. An RFQ is typically used to assess the qualifications of a vendor before selection, while an RFP is usually used to select a vendor after assessing their qualifications.
3
How to Estimate the Quantity Takeoff
For standing seam metal roof projects, you need to know exactly how much roofing material will be required for the job. This roof estimate is often referred to as a "quantity takeoff", and it requires careful calculation on the part of the roofing contractor. The quantity takeoff includes measurements like roof area and ridge length for metal roof panels, along with additional calculations such as pitch factor or exposure.
It is important to take accurate measurements when calculating the quantity takeoff. Errors can lead to costly mistakes during the bidding process and even further down the line if the project is completed with incorrect materials
4
How to Calculate Labor and Overhead Costs
Once you have a clear picture of the quantity takeoff, you need to calculate labor costs for installation in a roof estimate. This includes calculating rates for your roofing crew as well as any additional costs such as permits or safety gear. It's also important to factor in any overhead costs such as administrative fees, insurance, and other expenses that can add up quickly during a roofing project. 
Read more: How to Write a Roofing Estimate: The 7 Most Important Elements
5
Combining all the Data into a Bid Document
Finally, you need to compile all of the data into a bid document or proposal. This includes the scope of work, quantity takeoff, labor costs, and overhead costs. It is important to make sure all of the information is organized in an easy-to-read format and that any questions or concerns are addressed upfront in the bid document.
By taking the time to properly prepare a bid document and review project documents for accuracy, you can ensure that your bids are competitive and accurate. This will enable you to win more projects, complete them on time and on budget, and build a successful roofing business.