BUTYL TAPE
An elastomeric butyl rubber tape extruded on a silicon release paper designed for sealing a variety of construction joints. GSSI-1 meets the stringent requirements of the metal roofing industry. Ultraviolet resistant and designed to withstand extreme temperatures while retaining cold weather formability and elasticity.
Vise-Grip Locking Sheet Metal Tool


GSSI-5997 / GSSI-6797 / GSSI-7597



Drawings are for illustrative purpose. Actual part may vary due to production tolerances, etc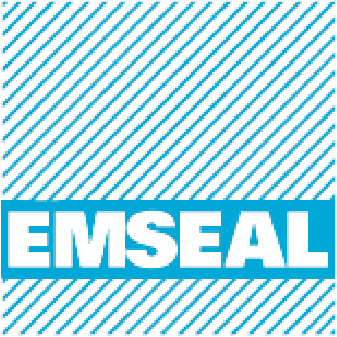 AST is a self-adhering tape seal made from resilient, open-cell polyurethane foam impregnated with a water-based acrylic-modified asphalt emulsion and then compressed to a sealing density level appropriate to the application. Typically, higher compression levels are required for water-tightness in water run-off applications; lower compression can be used, for example, for snow seals at roof ridges.
AST replaces and outperforms liquid and butyl-tape sealants as well as closed-cell and unimpregnated open-cell foam closures.
Vise-Grip Locking Sheet Metal Tool
| Part Number | Description | Compressed Size in Inches | Expanded Size in Inches | Reel Length in Feet | Price per Real |
| --- | --- | --- | --- | --- | --- |
| 25-25-06 | AST Hi-Acrylic Closure Sealant Tape | 1/4" x 1" | 1"x1" | 19.68LF | CALL for Pricing |
| 40-25-04 | AST Hi-Acrylic Closure Sealant Tape | 3/4" x 1" | 1-1/16" x 1" | 13.12LF | CALL for Pricing |
| 50-25-04 | AST Hi-Acrylic Closure Sealant Tape | 1/2" x 1" | 1-1/16" x 1" | 13.12LF | CALL for Pricing |
PRODUCT USES
AST sealant tape is used to seal out dust, air, wind-driven snow, and moisture through join details in metal buildings and roofs. AST is ideal as a filler in expansion joint/compression joints subject to movement from thermal expansion and contraction, and as a gasket in mechanically fastened, non-moving applications such as lap seams. AST is suitable for use against metal, plastic, wood, concrete, and other materials common in metal building structures
Will not dry out or become hard or brittle
UV-Stable • Highly resisten to bugs & vermin
Will not extrude from joints like caulk or butyl tape
Conforms to contours & fills gap
Maintains seal during thermal expansion and contraction
Excellent compressibility and recovery (minimal compression set)
Good thermal and sound insulator
No shrinkage or blowout to closedcell breakage
Supplied with self-adhesive on one side