RAU EAVE FINISHING
The RAU System – Your Partner for Sheet Metal Folding Tools.

FOLDING TOOLS BY RAU
Made to exacting standards in Germany, RAU Folding Tools feature quality steel construction, fully welded joints and top quality, durable powder coated finishes.
Call for Info and Pricing
---
The RAU 106TSCH Eaves Closing Jaws are designed to finish closing the panel hook at the eave after installation of the roof panel.
The jaw width of 8.66″ enable quick and accurate folding and fits virtually every roof panel on the market.
Jaw Width = 8.66″ (220mm)
Jaw Depth = 1.18″ (30mm)
Capacity = 0.32″ (0.80mm) CRS
Weight = 4.3lbs (1.95kg)
Call for Info and Pricing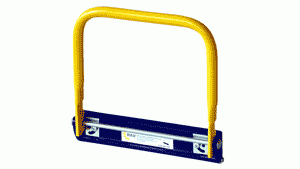 ---
The RAU 105TK Eaves Edger is used to pan roof panels under, primarily while in place. An alternative to the traditional American panning, the 105 TK grips the sheet metal as it folds and creates a very crisp bend.
The working width of the tool is about 10″. In place it will bend to about 90 degrees. On a worktable it will bend about 135 degrees.
Jaw Width = 9.8″ (245mm)
Jaw Depth = 1″ (25mm)
Capacity = 0.32″ (0.80mm) CRS
Weight = 3.9lbs (1.77kg)