What Roofing Customers Want: 3 Essentials for a Successful Business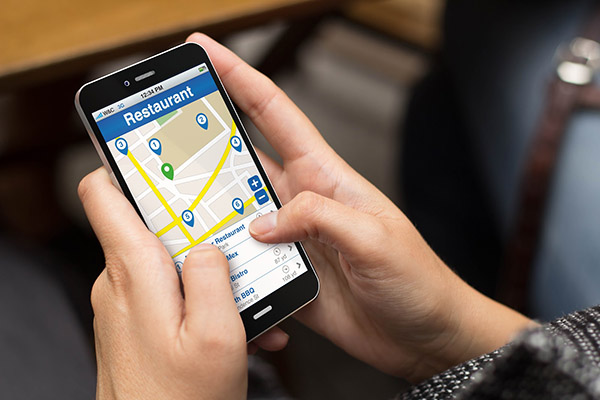 When it comes to choosing a roofing company, customers have certain things they're looking for. A new roof or roof improvement project, of course! But there is much more to being a top roofing company than just providing your services.
In order to be successful, your business needs to meet these three essentials: provide a modern, high-quality digital presence; show knowledge about roofs and materials and be professional and efficient. If you can deliver on these points, you'll be sure to please your clients and generate new business!
So how do you implement these essentials to give customers what they really want out of your roofing business? Keep reading to find out.
Give Your Roofing Company a Modern Digital Presence
Most of today's customers are digitally savvy and they expect your business to be, too. With this being said, most customers don't want to do hours of research before visiting your website or reaching out with an inquiry.
This means that your roofing business' SEO strategy is extremely important to your visibility. If your website lingers on the fifth page of Google, your chances of drawing in new website visitors are pretty slim. To combat this problem, develop an internal marketing team or hire a marketing agency to help your roofing company boost your SEO.
Marketing professionals can also support your company in maintaining a strong website, Google My Business Profile, and social media presence. Your website is often the first impression potential customers will have of your company. According to Linchpin, about 56% of customers expect to find the most accurate information on a company's website. Make sure your roofing business' website is up to date, easy to navigate, and full of useful information.
Your Google My Business profile is also crucial to your digital presence. Your GMB profile appears on the search engine results page (SERP) when someone types in keywords related to your business, such as "roofing company near me." It also gathers reviews from past clients so you can stand out with a 5-star rating in the competitive roofing industry. If you're not utilizing this powerful tool, you're missing out on opportunities to reach new customers.
Finally, social media is a must in today's digital world. Platforms like Facebook, Twitter, and Instagram provide businesses with an opportunity to connect with potential and current customers. Posting quality content on a regular basis can help you attract new leads while also solidifying relationships with your past clients.
Read More: How to Market Your Roofing Business on Social Media: The Ultimate Guide
Read more: Keys To Success: Managing Negative Reviews of Your Roofing Company in Google Local
Show Off Your Roofing Knowledge and Expertise
Most customers don't know much about roofing materials or installation. They expect you to be the expert and guide them through the decision-making process. This is why it's important to have knowledgeable salespeople and customer service representatives who can help customers make informed decisions about their roofs.
Your employees should be able to answer questions about the different types of roofs available, as well as which roofing materials are best suited for specific homes, budgets, and potential roofing projects.
Your employees should be able to answer questions about the different types of roofs available, as well as which roofing materials are best suited for specific homes, budgets, and potential roofing projects. They should also be able to provide a detailed quote that clearly outlines the cost of roofing services.
If you're not confident in your roofing crew's ability to do this, consider sending them to roofing training courses. There are many online and in-person options available to help your employees brush up on their roofing knowledge.
Complete Projects On Time and With High-Quality Workmanship
Once you've landed a job, it's important that you complete it on time and to the best of your abilities. This means showing up to work on time, being respectful of your customer's property, and cleaning up the job site when you're finished.
One of the keys to finishing a project on time is to quote it correctly from the get-go and leave a little wiggle-room in your timeline to buffer for any bad weather days or unexpected obstacles.
Unclear communication and expectations can ruin your reputation with a client.
It's always better to finish early rather than late, but if your team finds themselves unable to complete a project on time, be sure to communicate with your client before it becomes an issue. 
Your roofing company should also have a process in place to deal with any problems that may arise during or after the project. This could include offering a warranty on your work or providing a satisfaction guarantee to reduce customer callbacks and deliver an unbeatable customer experience.
Your roofing company can also ensure high-quality workmanship by taking advantage of roofing trends and modern technologies like commercial drones. Drones can help you inspect a roof quickly and easily, which can save you time and money while also ensuring that your customer is getting the best possible service.
By following these tips, you can ensure that your roofing company is providing quality service. A focus on digital marketing, customer service, and quality workmanship will help you attract new customers and keep them coming back for years to come.
Do you have a roofing company? AMSI Supply is dedicated to helping roofing companies like you find high-quality materials and tools for every project. Browse our product offerings or Contact Us with any questions or inquiries.