S-5-S
$144.00
The S-5-S clamp was created specifically for popular snap-together profiles—including residential profiles by Taylor Metals and Easy Lock Standing Seam. For horizontal seams under .540 inches (like the Firestone UC4) the S-5-S or S-5-S Mini clamp can be used to avoid the necessity of crimping the seam.
Out of stock
Description
S-5-S
The S-5-S is perfect for S-5!® snow retention products and other heavy-duty applications.
S-5-S clamps are each furnished with the hardware shown above. Each box also includes a bit tip for tightening setscrews using an electric screw gun. A structural aluminum attachment clamp, the S-5-S is compatible with most common metal roofing materials excluding copper. All included hardware is stainless steel.
Installation is Easy
Installation is as simple as placing the clamp on the seam and tightening the round-point setscrew to the specified tension. Then, affix ancillary items using the bolt provided.

S-5!®
The Right Way!
S-5!® clamps attach to the panel seam by the tightening of two "bullet-nosed" stainless steel setscrews against the seam material. (This is usually done with an industrial grade screwgun.) The round point setscrews compress the seam material against the opposite wall of the clamp. They will "dimple" the seam material, but will not penetrate it. Threaded holes in the clamp (stainless hardware is provided) enable the easy attachment of various ancillary items to the clamps.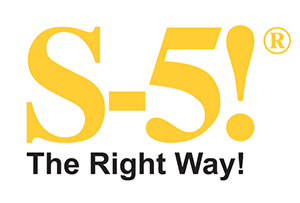 Additional information
| | |
| --- | --- |
| Weight | 13 lbs |
| Dimensions | 7 × 11 × 4 in |