Top 5 Reasons Why Roofing Companies Fail
Problem #2: Neglecting the Customer
You've heard the old saying, "the customer is always right." While that may not always be true, it is crucial to consider a customer's wants, needs and experience as it pertains to your business. Maintaining customer trust and satisfaction is key to scaling your business and growing your clientele.
Solution: Follow up with your customers — and not just about money, either. Ask for their feedback, and if they're happy with the service you provided with customer surveys. Encourage them to write a review via Google to help build your online reputation. If they had a positive experience, ask them to write a testimonial to be featured on your website or other marketing material. If their review is less than glowing, consider what you and your team can do better to serve future customers.
Problem #3: Poor Project Management Skills
With your business up and running, you may be taking on several projects per day which is great for your bottomline, but can become a bit of a juggling act if you're not fully prepared. Having a structured process to assess, schedule and complete projects efficiently is key to making sure you're not committing to more than you can handle. Also, consider the costs of projects, when you will be receiving payment for a completed project, and when you need to pay your employees. It's important to have a good understanding of how your sales cycle works.
Solution: Consider hiring a seasoned project manager to keep things moving and to help manage expectations for both contractors and clients. Setting realistic timelines for certain projects and tasks early on can help mitigate issues down the line.
Problem #4: Investing in the Wrong Things
While a nice office, car and other big ticket items might seem super attractive, but they are not the most important elements of your business. Proper safety gear, up to code machinery and high quality tools are the most vital things to purchase first. You may feel tempted to "pay yourself first," but if you want to continue your business' momentum, you must put the company first and invest in reliable materials first. It's also a great idea to set aside funds in case of emergencies so you'll be ready to tackle whatever challenges come your way.
Solution: Aside from proper tools, gear and machinery, the most important thing to invest in when operating a roofing business is your team. Hire people with the skills you need to run your business, but also consider whether or not they can bring a positive attitude and strong work ethic to your team. If your contractors will be client-facing, it's especially important that they are friendly, accommodating and can provide peace of mind to the community you serve.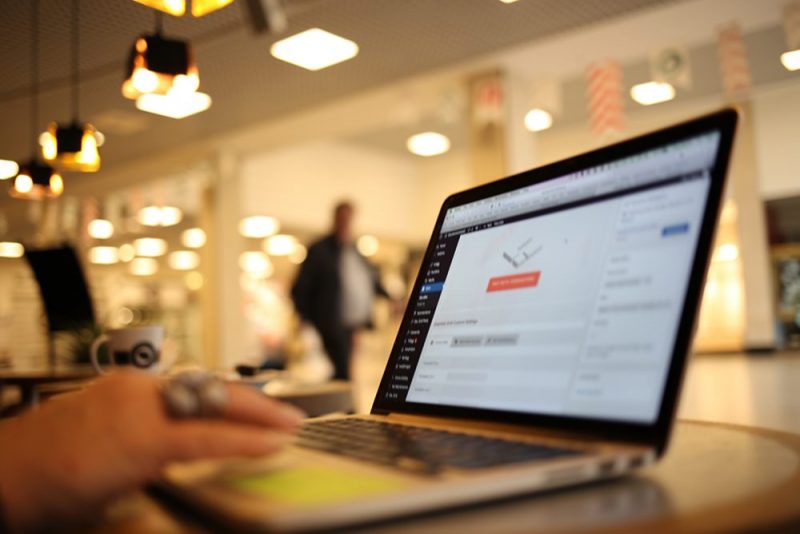 Building a successful business from the ground up is similar to building a home. You need a solid foundation, and ultimately, a detailed blueprint to create a structure that can withstand many storms. The same can be said for roofing companies. Unfortunately, not every roofing company can get off the ground.
So, why do roofing companies fail? There are a variety of different reasons and problems that can lead to the downfall of a roofing business, or at the very least can stunt a company's growth.
At ASMI, we've been manufacturing metal roof clips, tools and more since 1993. Our goal continues to be to provide the highest quality materials and service at a reasonable price. We also pride ourselves on being a valuable resource to contractors, homeowners and business owners alike. We understand some of the pitfalls and challenges you may be facing, and we're here to help.
Whether you're a current business owner looking to optimize your current practices, or a new business owner just starting out, everyone can benefit from taking time to evaluate and learn. You're not alone. Making necessary shifts and changes can have a huge impact on your profitability and ultimately the growth of your business. Let's dissect some of the main reasons why roofing companies fail — and how to avoid shortcomings in your own business.
Problem  #1: Lack of Knowledge and Expertise
Many contractors aspire to one day work for themselves and branch out to begin their own business venture. You may be well versed on which roof clips to use, how to execute a proper installation, how to prevent oil canning, and more.However, without the proper business know-how and training, you can quickly run into problems like disorganization, and other forms of internal conflict. On the flip side, starting a roofing business without knowing the ins and outs of the technical side of construction can be equally detrimental to the life of your business. Ultimately, it may be a good idea to find a business partner with complementary skills so you can focus on what you do best.
Solution: Establish a clear, bulletproof process for everything from hiring candidates to organizing files and handling payroll. Hire appropriate, qualified team members for each jurisdiction, and be honest with yourself about what you can handle and what skills are within your wheelhouse. Doing so can help keep things running smoothly, while also reducing stress.
Establish a clear, bulletproof process for everything from hiring candidates to organizing files and handling payroll
Aside from proper tools, gear and machinery, the most important thing to invest in when operating a roofing business is your team.
Problem #5: Failure to Develop a Marketing Strategy
Speaking of investment, one component of running your own roofing company that is often overlooked is marketing and advertising. After all, it's essential to get the word out there to help you become established in your community. Early marketing efforts like word of mouth is imperative to find new customers and scale your business. You can also work on developing a quality website, social media presence and even purchase advertisements in local newspapers or other publications. You can also attend trade shows to share your business cards and network.
Solution: Still not sure where to begin? You're not alone, and many entrepreneurs have felt lost when it comes to promoting their business locally. Consider tapping into a local marketing agency or freelancers in your area to manage your marketing efforts, or at least give you guidance on how to create effective promotional materials. They can also help you to determine how to best use your marketing budget through the appropriate channels.
Read More: How to Market Your Roofing Business on Social Media: The Ultimate Guide
Needless to say, starting any business can have its fair share of challenges. However, when you keep these things in mind, By counting on ASMI as your supply company, you can feel confident that you are providing your business, and ultimately clients, with the best supplies and tools on the market.
For more information and guidance on how to grow your roofing business, contact us.