WUKO Tools: The Essential Tool for the Professional Roofer
WUKO is a leading, trusted tool-maker of first-class products designed for superior quality and amazing durability under harsh work conditions. Professional metal roofing crews need well-designed, high performance tools to accomplish bending and clipping on site, and often on the roof. Save time, improve installation, and please more customers with WUKO tools.
Benders
WUKO benders are portable brakes, saving weight in crew trucks and time on site, since the benders can go to the work instead of the work coming down off the roof to be bent on the ground.
WUKO provides three different classes of benders:
From 0° to 90° - Consider the WUKO Uni Bender 2204, 2354, WUKO Mini Bender 2020, 2030, 2050, or the WUKO Duo Bender 3200, 3350
From 0° to 100° - Opt for the WUKO Uber Bender 6200, WUKO Uber Bender 6350, WUKO Uber Bender Duo 7200, or WUKO Uber Bender Duo 7350
From 90° to 180° - You need the WUKO Disc-O-Bender Twist 4040, WUKO Disc-O-Bender 4000, WUKO Mini Disc-O-Bender 4010, or WUKO Micro Disc-O-Bender 4050
For hemming, take a careful look at the WUKO Hem Bender 8200 to take metal edges from 0° to 180° while making the hem, as well.
Clippers
With both WUKO clippers available through AMSI, you can go completely cord-free for hours of trouble-free metal clipping, or power on through with a corded electric clipper.
Wuko Clipper 1020 C2A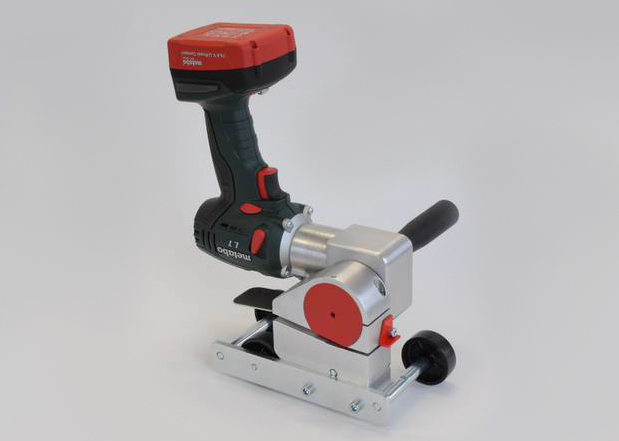 The WUKO Clipper 1020 C2A offers cordless drive with a powerful 18V/2Ah rating. It includes a battery charger and two batteries. Imagine cutting at your work site with no curls, no vibrations, with fully controllable, adjustable speed. Because of the clipper's thoughtful design and roller assembly, you can make long (tapered) cuts on metal roofing panels sitting on a workshop floor or on a customer's roof. The WUKO Clipper 1020 C2A allows for smooth, precise straight or curved cuts in galvanized steel up to 0.80 mm/0.031″; aluminum, copper, or zinc up to 1.00 mm/0.039″; and stainless steel up to 0.60/0.024″ thick. The cordless clipper weighs 18 pounds.
Wuko Clipper 1020 C2E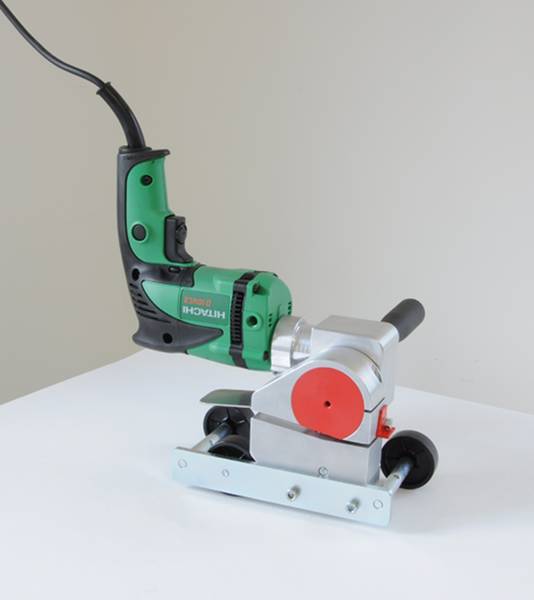 The WUKO Clipper 1020 C2E provides a powerful 230V/120V electric drive with all the same cutting abilities of the cordless model. The corded model weighs in at nine pounds. Offers effortless cutting of straight and radius pieces small or large, responsive cutting trigger allows you to determine cutting speed and keep cuts extremely accurate (both curves and straight pieces), equipped with a roller assembly to cut longer metal sheets placed on the floor in an easy and quick way.
Advantages of WUKO Tools
Following the adage, "Time is money," WUKO dedicates itself to producing tough tools that never leave the Austrian factory without being thoroughly tested. Unlike some high-production tool manufacturers, WUKO checks not every 10th or 100th tool; the inspectors check every tool for three must-have qualities:
Top Quality - Every part, every component uses the best, most suitable material for the job
Functionality - WUKO listens to real roofers, respecting the daily work installers perform and taking into consideration design changes and improvements; WUKO tools are functional, clean, and rugged
Design - Intuitive control placement, sensible adjustments, easily replaceable parts; these are all hallmarks of WUKO's intelligent engineering
Your installation crew will save time, perform better work, and bring greater customer satisfaction by having a complete line of WUKO tools at their disposal.
WUKO tools allow your installation crews to execute flawless bends and fast cutting of metal roofing. AMSI Supply is your reputable, reliable U.S. for all things WUKO. Contact us today to avoid work delays, unnecessary trips to Austria in search of WUKO tools, and disappointed customers who will not accept poor craftsmanship in a metal roof.