Rau 117, Double-Lock Hand Seamer
$320.00
Used in conjunction with the RAU 111 or 128
Finishes the 2nd bend of the double lock standing seam in just one operation
Used on seams that measure 1/2" across on the top leg
Your hands never have to leave the tool when closing the seam and are also in a comfortable bending position. This results in maximum speed and efficiency when on the roof
Description
Tool Width
in (mm)
Insertion Depth
in (mm)
Overall Length
in (mm)
8 1/2" (215mm)
1" (25mm)
17" (430mm)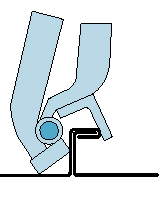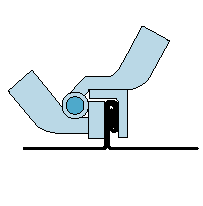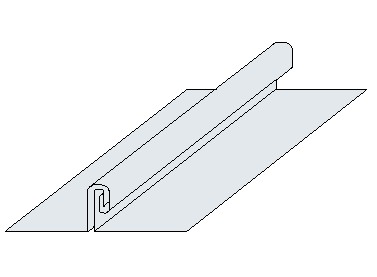 Twin Squareseam Folder
This seamer allows simple and quick shaping of single lock seams into double lock in one operation. Should no be used to close a square seam. 8-1/2" wide
An intelligent system not only simplifies work processes, but also helps to get appointments better under control. The SYSTEM RAU® angled double folder is a successful example of efficient work. It allows the closed angled seam to be closed quickly and easily to form a double standing seam in a single operation.
System RAU
More than 60 years of experience speak for themselves
Our family company was founded in 1914 and is run by the fourth generation of the managing partners Dipl.-Ing. Franz Rau and M. Eng. Frederik Rau. With the production of sheet metal bending and processing tools since 1958, Rau GmbH traditionally has a great practical relevance. Since 1967, test devices for gas pipes for leak testing and measuring devices for leakage measurement have also been part of our products.

Additional information
| | |
| --- | --- |
| Weight | 7 lbs |
| Dimensions | 18 × 12 × 10 in |